CoolAuthorBox is the Best Author Box Plugin for WordPress to display an author info box to your WordPress Website.
With this plugin you can display author box in two ways. You can display a global author box in the widget area. You can also display your post's author in post content area.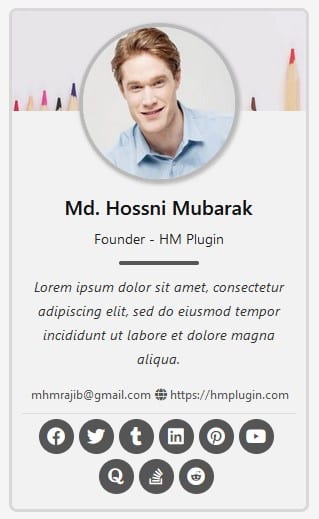 The #1 Author Box Plugin for WordPress
Cool Author Box is a simple, effective and powerful plugin to display your author Box.
This plugin comes with a built in widget to display a author box globally in any widget area. For widget section you need to enter author information separately.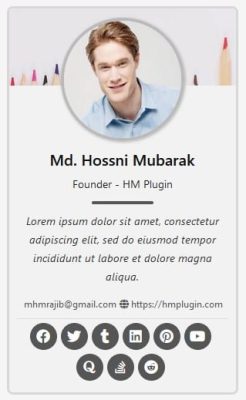 Display in the Post Section
You can display author box in your post section. For each post the author box gets the author info automatically which is entered in the user profile.
Display Bottom of the Post
You can display your Author box at the bottom of your post. This is the most common way to display a author info box.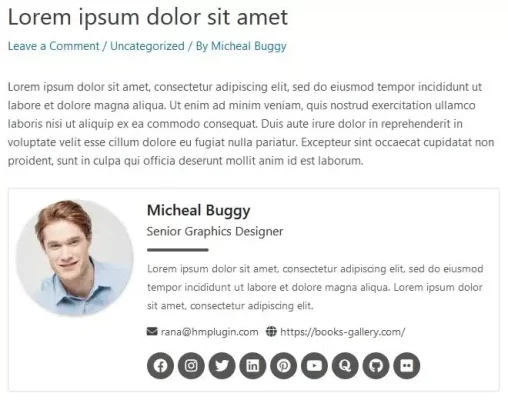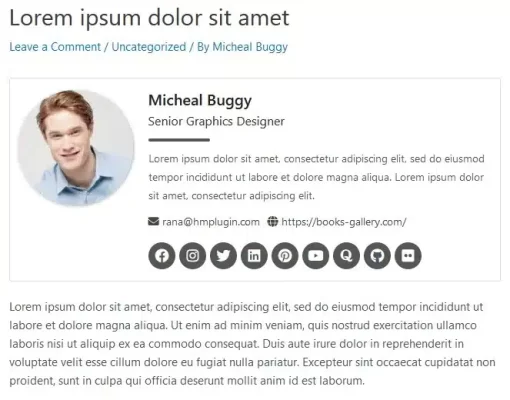 You can display your Author box at the top of your post. This feature can be useful if you wish to design your blog post focused on author.
You can display your Author box from various layouts. Currently we have 5 amazing layouts. More to be added soon.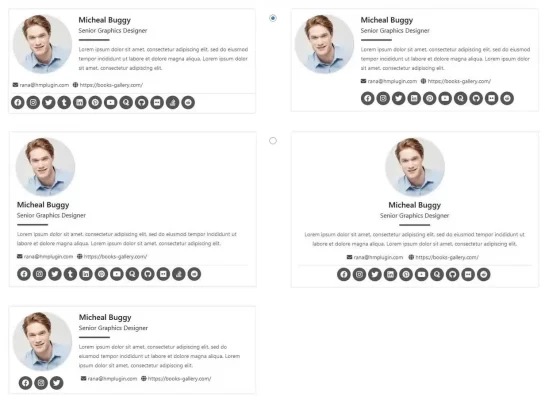 You can add up to 12 social links in your author box plugin. A very convenient way to connect with more people.
Powerful Features of Author Box Plugin
I looked for a long time after an author box. Then I tried to find a plugin that could do the work. And I found this plugin which had a border that nicely surrounded my author information including photo. I really recommend this plugin for all users that likes a user interface designed plugin that does what a author box should do.
Cool Author Box plugin is very easy to set up and has a very appealing and user-friendly design. Their support is very helpful and responsive. I am using this plugin on 2 different sites and it's super helpful, I highly recommend it!
Frequently Asked Questions